Products tagged with 'eagle import'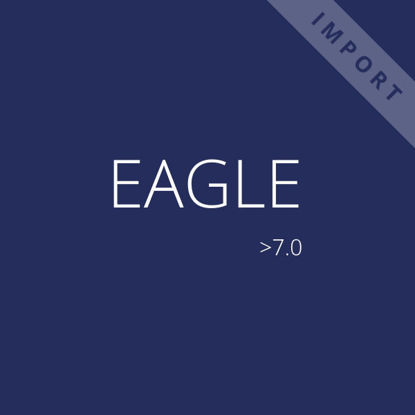 Extension module for our PCB CAM Web App
Use this module at
www.pcb-cam-online.com
.
This extension module enables you to now also import data of the format EAGLE. Visualize your design and interact with it easily in our PCB CAM Web App. Benefit from the specific advantages of EAGLE.
PCB layouts created with EAGLE (Easy Applicable Graphical Layout) editor from Autodesk are saved as *.brd files. Highly functional designs can thereby be created quickly. With the expandable PCB CAM Web App, you can directly import these files and view them in detail without the need for any additional steps or effort.
So, if you opt for an uncomplicated visualization of your Eagle files, go for the "EAGLE Import" extension module!
Please select how many months you want to use the extension module. One-time payment.